Meet Dr. Marc Yip Choy (Chiropractor)
Dr. Marc hails from the small town of Peterborough, in Ontario Canada. He grew up extremely active, playing high level soccer as well as any sport he could fit into his day. Marc has always had a deep passion for health and wellness with his real passion in creating a life that optimizes health and vitality. He knew that finding a profession that helped people achieve their optimal health and wellbeing was his mission.
Chiropractic and Kinesiology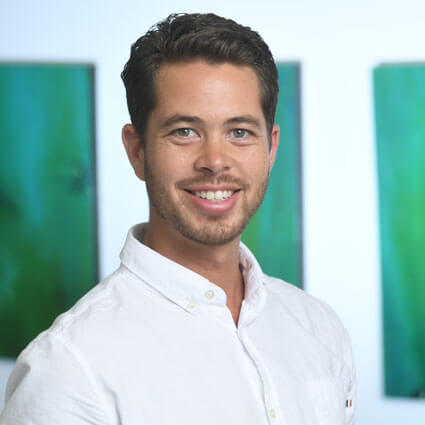 Marc studied Kinesiology at the University of Western Ontario where he received a Bachelor of Kinesiology in 2013. While studying he interned as an assistant strength and conditioning coach with varsity athletes, training them to perform at an elite level. Throughout his time as a competitive soccer player, studying and training, chiropractic was always a staple in his routine for optimal health and performance. Following his graduation, Marc needed some adventure, so he decided to move over to Aotearoa to study at the New Zealand College of Chiropractic.
It is here where Marc became truly inspired by how amazing the human body really was. He was inspired by Chiropractic's acknowledgment and emphasis of the amazing inborn ability that the body has to self-heal and self-regulate when given the chance. During his degree, Marc learned that an optimally functioning spine and thus a clear and connected nervous system is a corner stone to a healthy and high performing life.
EXPLORE CHIROPRACTIC »

Commmunity Minded
Dr. Marc is committed to making sure that his community is not only healthy but thriving and achieving their optimal potential. At City Chiropractic, he looks forward to meeting you and helping you get the most out of your health.
Be empowered to enjoy better health. Contact us today to schedule an appointment!

Dr. Marc Yip Choy (Chiropractor) | (09) 377-7795